Roof repair may not be something that's on your family's mind, but if your roof has sustained damage, acting quickly is the only way to prevent further issues with the foundation of your home.
Our family-owned company customizes home roofing repairs or residential roof replacements that fit your budget and timeline. Unlike other roofers, who offer 20, 30, or 40-year warranties on materials and only 1 or 5-year guarantees on installation, SlopePro offers double the warranty. We match material warranties with our quality service installation, so you can count on the job we've done.

How to Upgrade Your Peachtree City Roof
SlopePro works with you through every stage of the process, from inspection to installation.
We use a 12-Point Forensic Inspection to provide accurate and honest information on the work that needs to be done to your roof.

2. Receive a custom analysis and repair estimate

Based on your budget and timeline, we'll craft a personalized estimate with no upsells or unexpected charges down the road.

3. See quality results

We move quickly without compromising results because we know how important it is to feel safe in your home.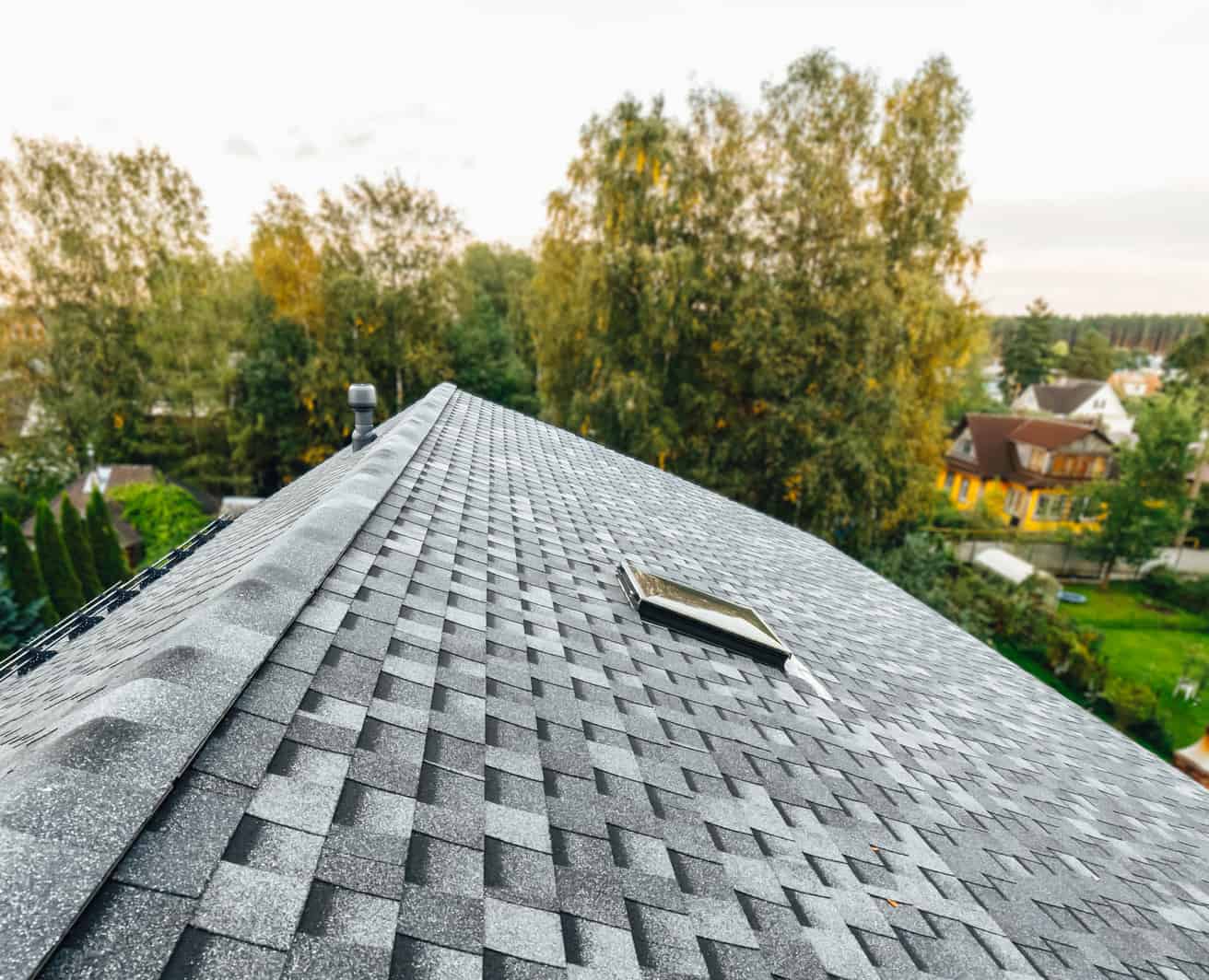 Peachtree City Roof Repair
Our three-generation roofing company has repaired roofs damaged by weather, old age, improper installation, and more. When you notice damage to your roof, call a professional right away, because we know how to get the job done.
Minor repairs worsen and require more costly roof replacements if you wait too long to call. Even before contacting your insurance company, it's important to have a roofer inspect the damage and discuss recommended repairs with you.
With our honest and accurate 12-Point Forensic Inspection, we identify all points of damage to the inside and outside of your roof. By developing a deep understanding of the issues with your roof, we can then offer the best solution, complete with time and cost estimates.
Peachtree City Roof Replacement
If the damage to your roof is too great to simply repair, or if your roof is several decades old, a replacement may be needed. A replacement will cost you less than trying to maintain an old or damaged roof, and you can count on the fact that you won't need to worry about replacement again for years to come.
We take all details into consideration so that both your family and our team feel pride in the job we've done. We will set up your home with new plywood decking, underlayment, shingles, fasteners, and flashing. Our trained craftsmen also work under the supervision of a Master Roofer to monitor the installation, which we believe is the key to long-lasting roof results.
Storm Damage Roofing Services in Peachtree City
Storm damage to your roof can be scary and unexpected. We'll get started on your job as soon as possible, because, as a family-owned company, we know the importance of your home's security. As the job progresses, we'll keep in routine contact with you and your insurance company's adjuster to provide details, a timeline, and an update on the repairs.
Something important to remember is that not all roof storm damage can be seen with the naked eye. Hiring a Peachtree City roofer who knows how to conduct an inspection is the only way to truly know the scope of damage to your roof, including damage to vent caps, downspouts, or shingles in addition to leaks. Doing the job the right way is critical to protecting your home and family.
Financing Roof Repair Services
Most people don't save for roof repairs, as damage can seemingly come out of nowhere. That's why SlopePro offers roof financing options so you can get started on the job when it's needed.
Protect your home with our short-term, long-term, and 0% interest options, and enjoy payments as low as $97/month*. Our family-owned company understands that roof repair can be a frustrating experience, but it doesn't have to be.
Factors That Impact the Cost of a New Roof
We create custom quotes based on your home and its damage to make the roof repair experience as seamless as possible. Different factors that affect the price can include:
Roof type (flat vs. pitched)

Roof material and style

The size of the damaged area

Whether the roof is easily accessible for repairs

The extent of water damage
Roofing Materials
Our professionals are trained to use every type of material and brand, so we can properly install any of the following choices:
Repair or Replace Your Peachtree City Roof Today
It's hard not to love Peachtree City's lake access and tree-lined streets. But your tucked-away family home under a canopy of tall oaks is susceptible to roof damage.
When you're faced with unpredictable roof damage, you can rely on SlopePro for a seamless and professional repair or replacement experience. We make the customer experience as easy as possible with honest information and expertise.
Give us a call at (804) 251-3006 or fill out the form below to discuss your roofing needs today.
Peachtree City Roofing FAQs
---
How do I know if I need a roof inspection?
If you're planning to file an insurance claim, you'll require an inspection to provide the necessary report to your insurance adjuster. Additionally, we recommend homeowners schedule annual inspections to identify early signs of damage before they escalate.
---
How long will it take to fix my roof?
The time it takes to fix your roof can vary depending on factors like size, scope, and roof material. Generally, roof replacements in Georgia can take anywhere from one to 12 days, while repairs are typically completed within one to two days.
---
What are the most common roofing problems?
Georgia homeowners commonly encounter roofing problems such as damaged flashing, roof leaks, broken or missing shingles, granules clogging downspouts, freeze damage, and storm-related issues like strong winds, hail, fallen trees, or branches.
*Per $10,000 financed.