About SlopePro
Fixing a leak? Replacing your roof? Buying or selling your home? Or just have a roof repair estimate that doesn't hold up?
Whatever your roofing needs, our mission is the same: to give you the honest truth about your roof. Through good communication and accurate information, we aim to be your roofing partner, helping you make smart decisions about your home.
As a family-owned and operated, licensed and insured roofing company with over 100 years of combined experience, we blend old-school craftsmanship with cutting-edge materials and installation. Unlike other roofers who have a one-size-fits-all approach, SlopePro provides custom solutions through honesty, quality craftsmanship, and value. The result? The best roof money can buy.
Honesty
Feel confident with our comprehensive 12-Point SlopePro Forensic Inspection and get a straight answer about whether it's time to repair or replace your roof. Regardless of the verdict, you'll get a transparent, itemized estimate with no hidden costs, up-sells, or obligations — just an honest and competitive quote. We'll then work with you to construct a customized solution with a realistic timeline. A dedicated Account Manager makes roof repair and replacement seamless and painless, keeping you in the loop with clear communication and overseeing your project from start to finish.
Quality Craftsmanship
Each SlopePro project includes a seasoned and dedicated professional team led by a Master Roofer using the highest quality materials. Whether you have an asphalt shingle, metal, or flat roof, you'll enjoy the best guarantee and longest warranties in the industry. SlopePro is the only roofing professional in Virginia, Georgia, Maryland, and North Carolina to offer a Lifetime Transferrable Guarantee with every new roof. Each product comes with the manufacturer's warranty PLUS we match it with service installation—that's double the warranty on the most cutting-edge materials and our master craftsmanship.
Value
At SlopePro we always ​​provide a customized scope of work that can be used to compare with other quotes to ensure you are spending your money wisely. Our clients have come to find that our estimates usually fall in the middle of quotes from other roofers. We are so confident in our value that we challenge you to research other roofers and see how their quotes hold up against the quote you receive from a comprehensive 12-Point SlopePro Forensic Inspection. Schedule your inspection today.
*Lifetime Guarantee: SlopePro will match our workmanship warranty to the material warranty of each new roof we install. For example, if we install a 30-year shingle, we will guarantee our workmanship for 30 years. Ask your customer service representative for more details.
"We're committed to helping you make the perfect roof investment decision."
— Alden Echols
Meet Our Team
Our seasoned and professional team is ready to get to work on your roof. We'd like to introduce you to some of the faces you may see during your SlopePro project: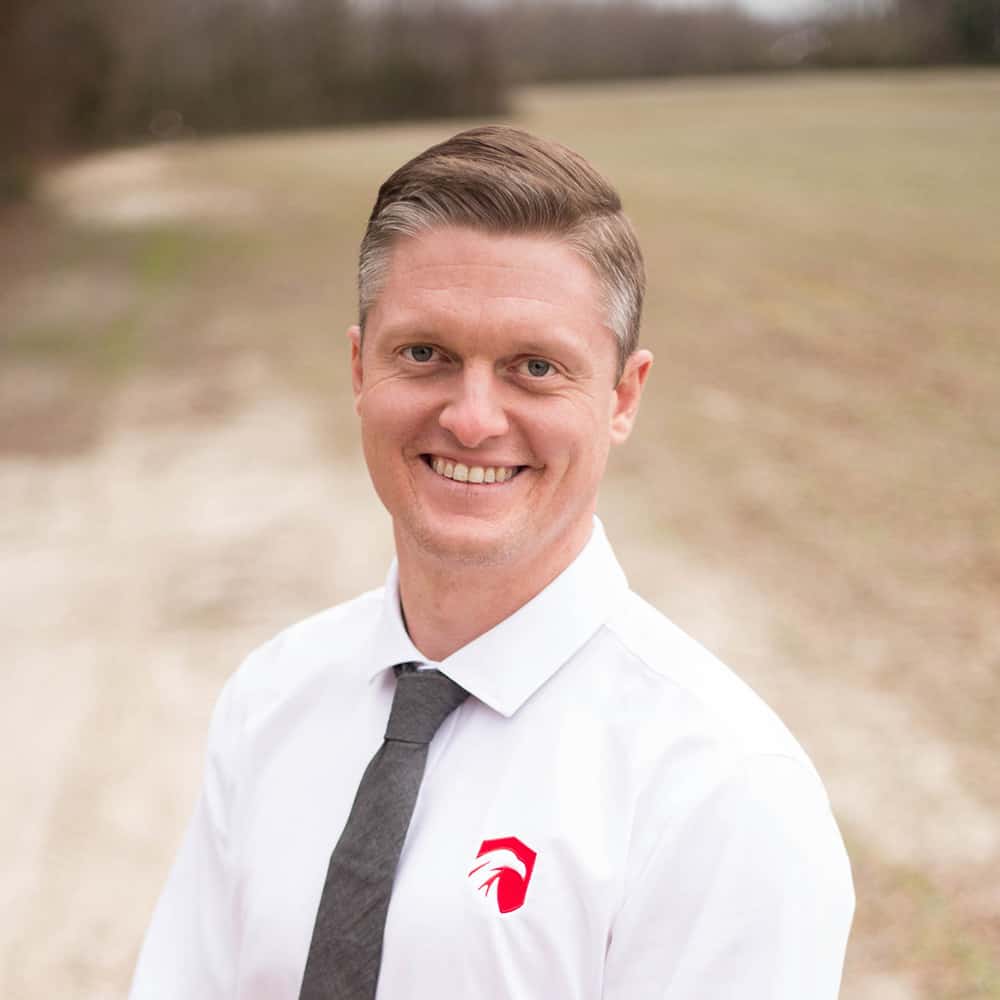 Alden Echols
Co-owner, President of Operations, Master Roofer
Alden Echols is a third-generation roofer, spending his childhood summers and weekends helping out the family business. With over 25 years of roofing and framing experience, Alden is the visionary at SlopePro and is passionate about working with you to get the best roof money can buy. If climbing roofs isn't daring enough, Alden likes extreme outdoor activities, especially skiing and surfing. When his feet are on the ground, he loves public speaking and spending time with his family.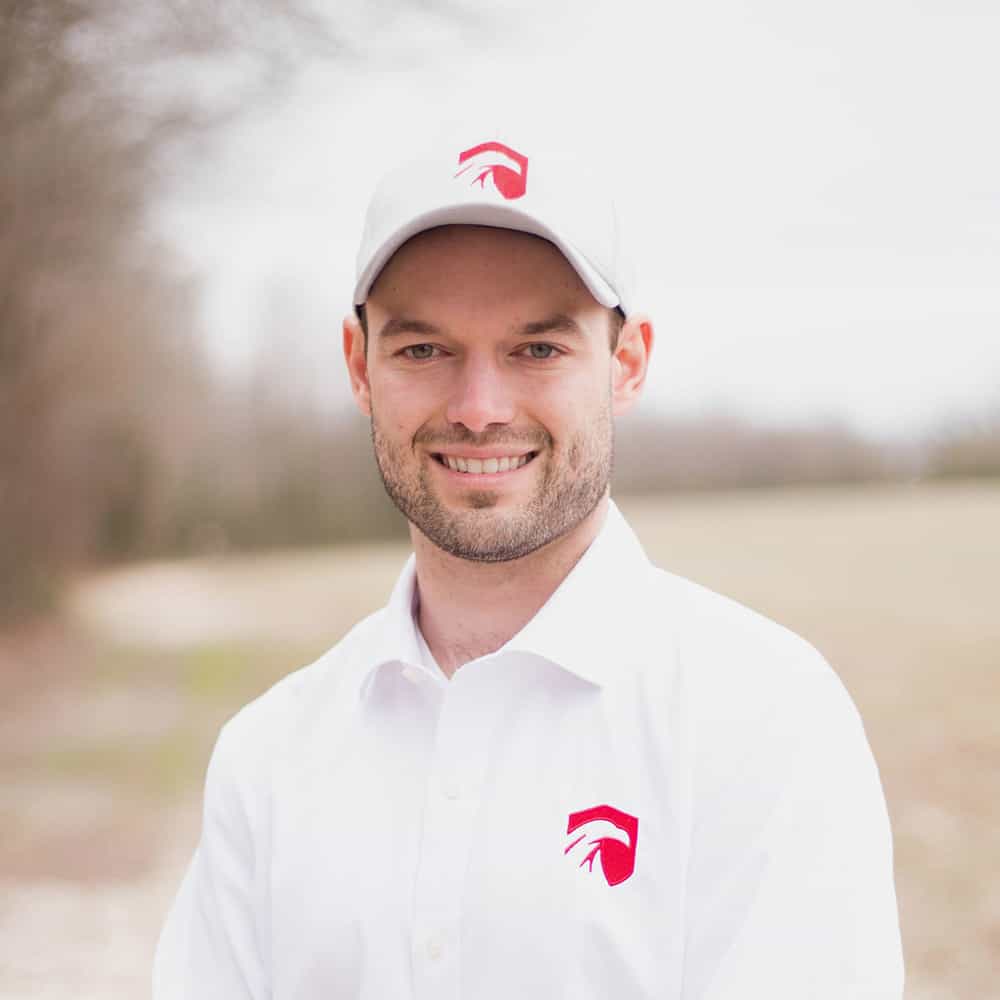 Jonathan Ross
Co-owner, Business Director, Master Roofer
With almost ten years in the roofing industry under his belt, Jon handles much of the business side of SlopePro. His eagle eye and attention to detail grow from his extensive background in storm damage assessment. His passion for what he does stems from the SlopePro culture, which he says is all about family, honesty, and integrity. When he's not coming up with custom roofing solutions to fit your timeline and budget, Jon enjoys playing golf, reading, and spending time outdoors.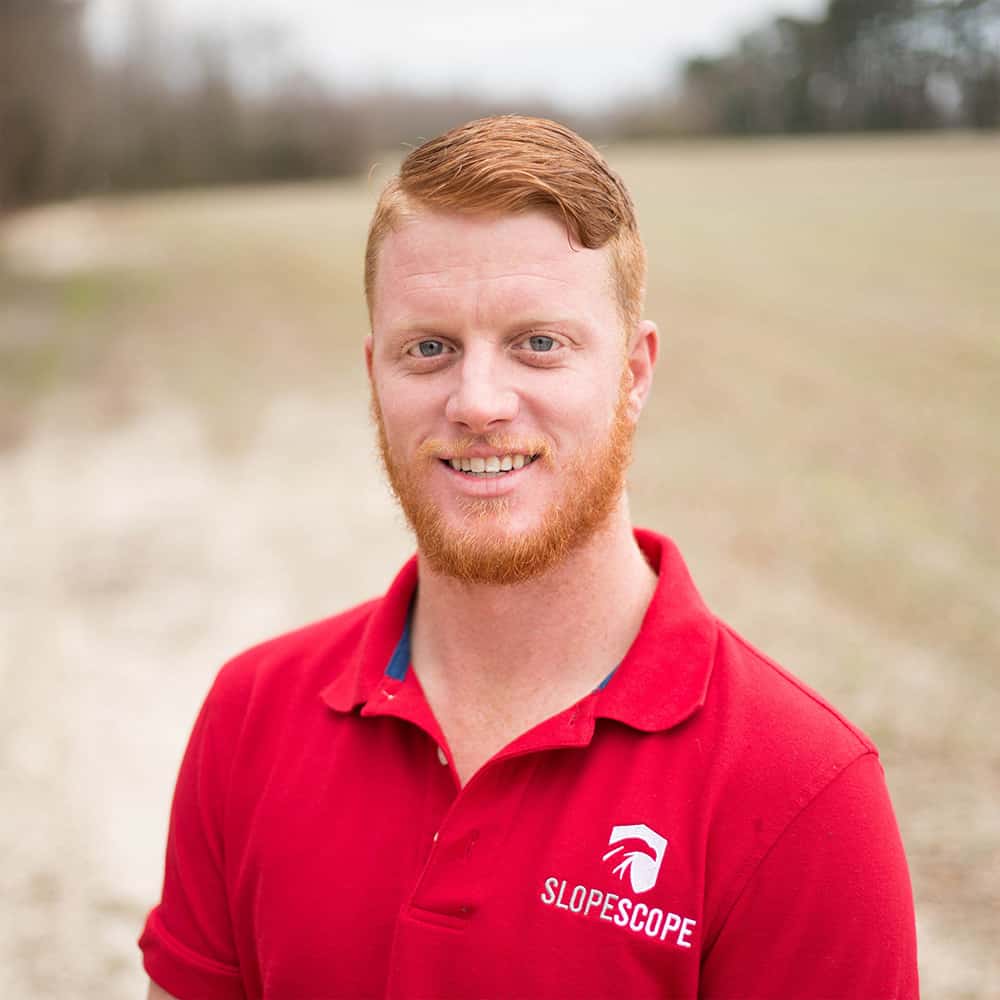 Aaron Echols
Head Production Manager, Master Roofer
Like his brother, Alden, Aaron is a third-generation roofer who grew up around job sites. As SlopePro's Head Production Manager, Aaron ensures that our production and installation are of the highest standard and that we deliver on our promise of an exceptional product. Aaron is an avid outdoorsman, enjoys deep sea fishing, and hanging out with his black lab, Stella, and cat, Mako. He is also a volunteer firefighter and passionate about helping those in need.
The SlopePro experience was amazing. They were quick and efficient. Justin kept me informed throughout the entire process. They made sure the job was done right. I love my new roof!
- Eunique B.
SlopePro replaced our metal roof. They were friendly, very responsive, and worked incredibly hard. The new roof looks amazing and they didn't skimp on any details.
- Jorge Q.
Alden and the rest of the SlopePro crew came out to my house, figured out the roof issues (that other companies couldn't diagnose) and shortly thereafter I had a new roof. Really great work and great communication!
- Brennan M.
I have had roofs done by other contractors and SlopePro has been the best company to work with. The customer service was great, the job was perfect and the price was competitive. Highly recommend!
- Harry S.
I did research and met with a number of companies before deciding to go with SlopePro. The quality of work is outstanding. They took the time to explain why they did a few things that no others even thought about!
- Richard P.