Trust SlopePro with your home's storm damage
Nothing is scarier than when a storm or other unpredictable emergency hits your home. Not only that, but the resulting storm damage can leave your house vulnerable to far-worse damage, like mold and mildew. It can all occur in an instant, so you need a licensed and insured roofing company you can trust to make repairs quickly and with total transparency. That's why SlopePro's honesty, quality craftsmanship, and value—along with the industry's best guarantee and longest warranties*—sets us apart from competitors.
Why SlopePro?
As a local, family-owned roofing company, SlopePro knows firsthand that Georgia and Virginia weather can be unpredictable and, at times, extreme. And we understand in these situations, time is of the essence, especially if you're filing a claim with your insurance company. To help you make confident decisions, our team prioritizes honesty and clear communication from start to finish.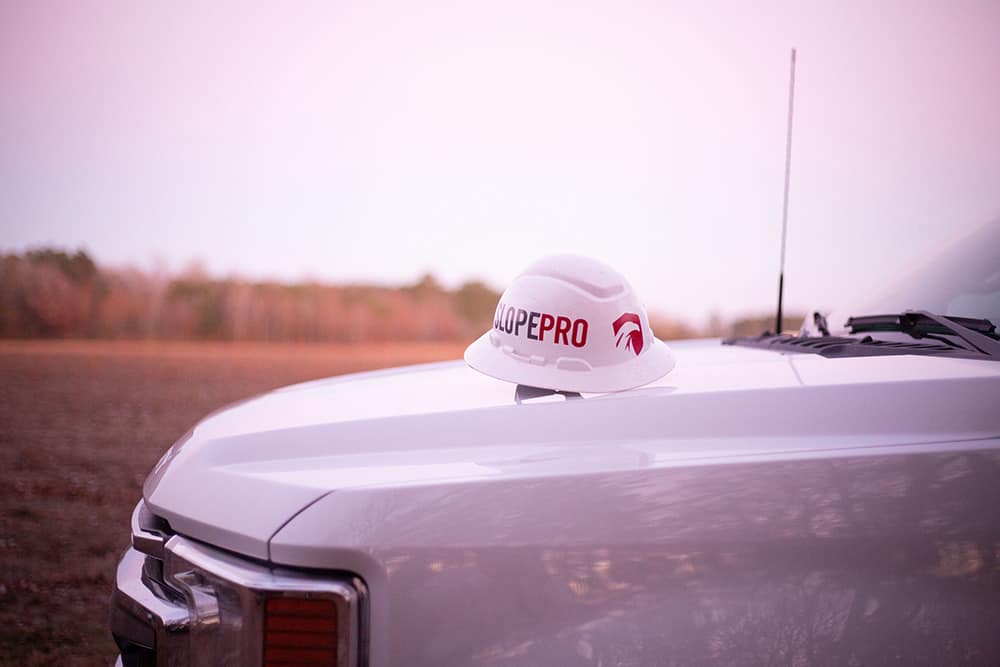 SlopePro offers FREE 12-Point Forensic Inspections to detect storm damage.
Simply fill out the form below.
Common types of storm damage
In Virginia and Georgia, many common roofing problems are seasonal. Cold weather, followed by a sudden rise in temperature, can crack asphalt shingles. Severe spring storms bring down limbs and trees on your roof. All kinds of weather can cause leaks and resulting water damage to your home, including:
Rain damage
Hail damage
Wind damage
Fallen trees or branches
Snow or sleet damage
Frost or freeze damage
Does insurance cover storm damage?
Yes, most homeowners insurance covers roof repairs due to storm damage. You will more than likely need to submit a claim to your insurance company and provide an inspection to your insurance adjuster. That's where SlopePro comes in. We work with your insurance company to provide a seamless and prompt roof repair process, ensuring you're left with a quality-built roof to weather future storms.
Our Storm Damage Assessment Process
SlopePro's 12-Point Forensic Roof Inspection is like no other in the industry. We'll inspect your home's roof, attic, and grounds to identify all areas of damage, both inside and out.
You'll then receive a custom analysis and repair estimate. Forget upsells or obligations—our detailed report simply provides you with a competitive and transparent estimate to restore or repair your roof from storm damage. To keep things moving, we'll share a copy with your insurance company and work with your insurance company's adjuster so your focus can stay on your home and family.
SlopePro offers storm damage assessments to Central Virginia and Southern Atlanta:
Storm Damage Assessment FAQs
What do I do after a storm?
A visual inspection of your roof can give you an indication as to whether your home has suffered storm damage. However, we highly recommend scheduling a professional inspection. If you notice any leaks, missing shingles, or fallen limbs on your roof, those are clear signs to call a roofing professional right away.
What if insurance doesn't cover my repairs?
SlopePro offers financing options that may be able to help. With our short-term, long-term, and 0% interest options, you could see payments as low as $97/month**.
How do I know if I need a roof repair or replacement?
A roof replacement from storm damage is necessary if more than 30-50% of your roof is damaged. Repairs are probably needed if the damage is localized to a smaller area. The only way to know for sure is to schedule a SlopePro 12-Point Forensic Inspection.
What if I need help now?
The fastest way to reach SlopePro is to give us a call at (804) 585-3141. We'll work with you to design an action plan that fits your needs and timeline.
*Lifetime Guarantee: SlopePro will match our workmanship warranty to the material warranty of each new roof we install. For example, if we install a 30-year shingle, we will guarantee our workmanship for 30 years. Ask your customer service representative for more details.
**Per $10,000 financed.