Roofing Services in Midlothian, VA
There's no time for delay when your roof needs repairs. So it's important for homeowners to find a residential roofing contractor they can trust in a short time frame. At SlopePro, we wanted to change the whole customer experience, because protecting your roof shouldn't be stressful.
Our Lifetime Transferable Guarantee* gives you peace of mind with lifetime material warranties matched with service installation. We also provide straightforward and honest answers and have over three decades of roofing experience. You can trust our family-owned and operated company to deliver quality crafstmanship that will restore your home's value.
---
How to Upgrade Your Midlothian Roof
We're more than your local roofers, we're your neighbors. And we understand how important your home is to you. From start to finish, we'll keep you updated on the progress of your roof and answer all your questions.
1. Get A Comprehensive Roof Inspection

Our 12-Point Forensic Inspection, which includes checking your roof's interior and exterior, uncovers existing or potential damage. This step takes anywhere from 30 minutes to an hour and gives you the honest truth about your roof.

2. Receive a Custom Analysis and Repair Estimate

We'll review your custom roof analysis and estimate with you. Line by line, we'll go over your recommended scope of work, itemized costs and realistic timelines. No fluff or up-charges – just a clear-cut estimate.

3. See Quality Results

Trust our local roofing company to restore your roof and the value of your home to fit your needs and goals.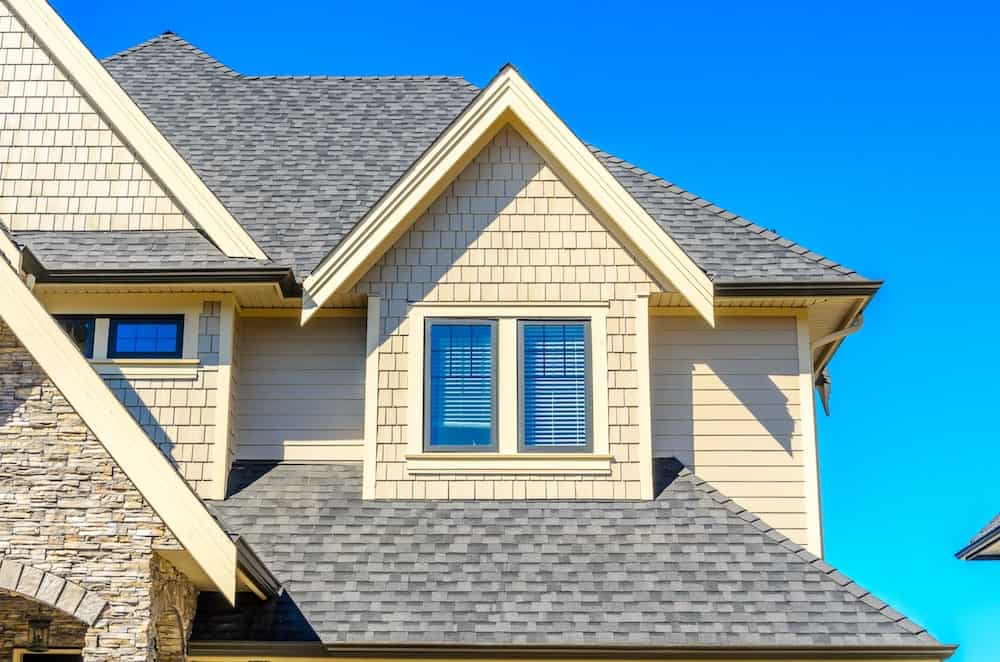 Midlothian Roof Repair
Every dent and ding to your roof adds up, so it's important to address even the smallest of repairs. Otherwise, you'll have much larger problems down the road, potentially compromising the integrity of your roof. With our eagle-eyed approach we know what to look for, including hard-to-detect damage, when completing our 12-Point Forensic Inspection.
It only takes our team one to two days to complete most roof repairs, and we take extra steps to minimize disruptions to your home while we work. While some roofing contractors cut corners to get the job done fast, we take our time with our craft and deliver lasting results to protect your home.
---
Midlothian Roof Replacement
Sometimes the only thing worse than major damage to your roof is trying to find a local contractor to replace it. With so many roofers out there, lots of homeowners feel uneasy about their chosen roof replacement company. We get it, we're homeowners too, which is why we decided to recreate the customer experience.
With honesty and clear communication as our foundation, we've built up a local reputation for providing top-quality roof replacement services in Midlothian. And unlike the other guys, we are the only roofing contractors in Virginia to offer a Lifetime Transferable Guarantee*.
---
Storm Damage Services in Midlothian
With three generations of roofing experience under our belt, we've seen every type of roofing storm damage to hit Virginia. From weakened shingles to damaged flashing, severe weather is notorious for damaging roofs – historic, asphalt, and metal alike.
We understand the time crunch you're under, especially if you're filing a claim with your insurance company. To help you make confident decisions, our team prioritizes honesty and clear communication from start to finish.
---
Financing Roof Repair Services
There is no way to plan for roof damage. But with SlopePro, you can get your roof fixed right away without having to settle for sub-par work. Our financing options allow you to move quickly and repair your roof before the problem worsens. With rates as low as $97/month**, it's easy to protect your home with our short-term, long-term, and 0% interest options.
---
Factors that Impact the Cost of a New Roof
We take our time with the inspection process because we account for various factors to give you the most accurate custom quote. We like to plan for any and all factors that can impact price, like:
Roof type (flat vs pitched)
Roof material and style
The size of the damaged area
Whether the roof is easily accessible for repairs
The extent of water damage
---
Roofing Materials
Not sure which roof type is best for your home? We can make recommendations based on your wants and needs thanks to our experience working with every kind of roof type, including
Asphalt shingle roofing for a wide selection of colors at an affordable price
Metal roofing to give your home instant curb appeal and lasting roof protection
Flat roofing for large spaces that require an efficient roofing solution
---
Repair or Replace Your Midlothian Roof Today
Midlothian began as a coal miner settlement in the 18th century, later evolving into modern developments after the 1900s. Today, the town retains its unincorporated status and deep-rooted coal mining culture.
Historic sites like Midlothian require a higher degree of roofing expertise to repair damaged homes. But finding a contractor you can trust isn't easy. That's why SlopePro reinvented the process based on clear communication and transparency.
Give us a call at (804) 585-3141 or fill out the form below to get started on your roofing needs today.
---
Midlothian Roofing FAQs
What questions should I ask a potential roofer?
While you likely have many questions for your potential roofer, you first want to ask if they are licensed and insured, and experienced with your preferred type of roofing. In general, your potential roofer should be able to clearly answer every question and explain all of your options.
How long will it take to fix my roof?
The time it takes to fix your roof can vary, however, new roofs can be installed in one to twelve days and repairs can be completed in one to two days. Certain factors like size, scope, and roof material can either shorten or extend that timeline. Your contractor will provide you with your own estimate after an initial inspection.
What are the most common roofing problems?
Many of the most common roofing issues are seasonal. Cold snaps followed by an immediate rise in temperature can weaken and crack your roof's shingles. Heavy rain in spring causes limbs or trees to fall on your roof. All of these types of damages can cause leaks and resulting water damage to your home.
*Lifetime Transferable Guarantee
**Per $10,000 financed.
---