Our family-owned and operated company applies meticulous craftsmanship to your roof repair job because we understand the importance of your home feeling like a safe haven. You can't control when or how damage will strike, but you can count on the fact that our professional team will fit your budget and timeline.
Our customized home roofing repairs or residential roof replacements meet all your needs and will last a lifetime. Unlike other roofers, who offer 20, 30, or 40-year warranties on materials and only 1 or 5-year guarantees on installation, SlopePro offers double the roofing warranty matched with quality service installation.
How to Upgrade Your Hampton Roof
SlopePro experts are here for you through every step of the process to ensure you feel confident and secure in the job we're doing.
We follow an outlined, established inspection procedure that gives both us and you the best picture of your repair needs.

2. Receive a custom analysis and repair estimate

We believe in transparency, which is why our competitive estimates will be accurate and reliable.

3. See quality results

The job will be completed on your timeline, without any compromise on the quality of work.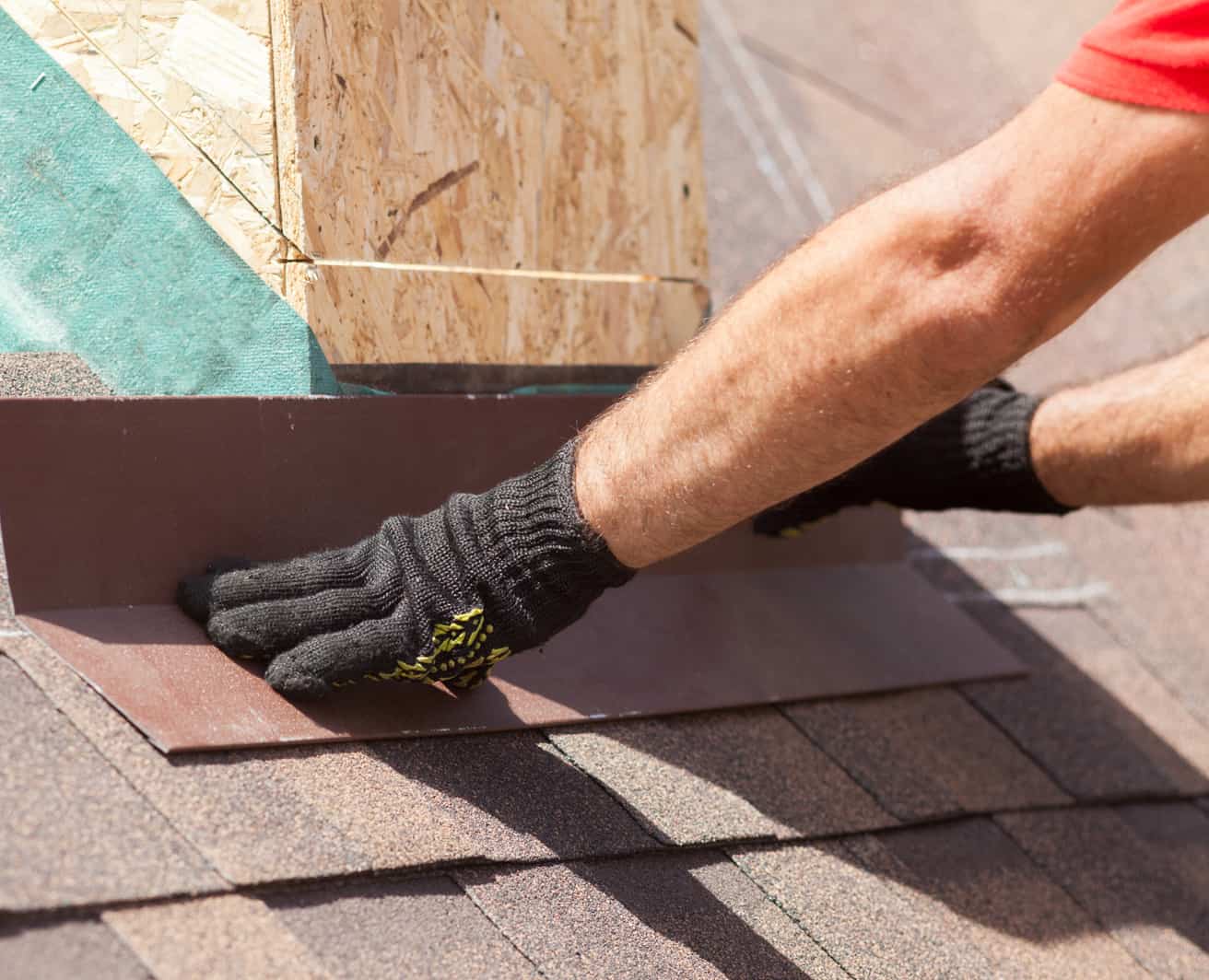 Hampton Roof Repair
Roof damage can be caused by a number of things, like old age, poor installation, or extreme damage. Damage is unpredictable, but our three-generation roofing company isn't.
Whether your roof has survived a hail storm or needs a 21st-century update, you should always call a professional first to inspect the damage, even before your insurance company. We'll discuss repair strategies and get to work before minor repairs worsen and require more costly roof replacements.
With our honesty and 12-Point Forensic Inspection, you can count on us to identify all points of damage to the inside and outside of your roof. We take our time to understand the problem in order to offer the most accurate time and cost estimates that meet your needs.
Hampton Roof Replacement
A roof replacement is needed if more than 30-50% of your roof is damaged, or if your roof is 20+ years old. It's a more cost-effective solution than patching extensive damage, where your roof may be affected again by leaks or water damage. You can count on the fact that a roof replacement means you won't need to worry anytime soon.
We take pride in our work just as you want to take pride in your home, which is why we think of everything from new plywood decking to underlayment, shingles, fasteners, and flashing. We even have a Master Roofer supervise every project to ensure the job will result in a long-lasting roof.
Storm Damage Roofing Services in Hampton
When storms leave significant damage to your roof behind, it can be a scary experience that makes you feel unsafe in your home. As a family-owned company, SlopePro wants to get to feeling comfortable again as soon as possible, which is why we get repairs moving quickly. We'll provide you and your insurance company with a detailed analysis of repairs and work with your insurance company's adjuster.
Something important to remember is that not all roof storm damage can be seen by an untrained eye. Hiring an experienced Hampton roofing contractor is the only way to have your roof fully and properly examined, including damage to vent caps, downspouts, or shingles in addition to leaks. We do the job the right way, so you can be proud of your home and be protected from the elements again.
Financing Roof Repair Services
Unless you've been saving up for roof repairs, sudden damage to your roof can feel devastating. But it's important to get it fixed as soon as possible, which is why SlopePro offers roof financing options.
Our family-owned and operated company wants to provide homeowners with the ability to restore their houses after suffering roof damage. Our short-term, long-term, and 0% interest options and with payments as low as $97/month* will help the roof repair process move along without headaches.
Factors That Impact the Cost of a New Roof
The cost of a new roof can vary depending on multiple factors, which is why we create personalized quotes based on your needs. Some of these factors are:
Roof type (flat vs. pitched)

Roof material and style

The size of the damaged area

Whether the roof is easily accessible for repairs

The extent of water damage
Roofing Materials
We've worked with every type of roofing material and brand. Our trained craftsmen will help you select the best option for your home, with options such as:
Repair or Replace Your Hampton Roof Today
It's hard not to love Hampton thanks to its proximity to Atlanta yet its country feel, with quaint Southern homes to match. But these homes are always susceptible to roof damage.
When the unimaginable happens, you can count on SlopePro for a positive and relieving roof repair or replacement experience. Our commitment to clear communication throughout the process will make getting your roof serviced simple like never before.
Give us a call at (804) 251-3006 or fill out the form below to get SlopePro's assistance with your roofing needs today.
Hampton Roofing FAQs
---
How much does it cost to fix my roof?
The cost of roof repair is influenced by various factors such as material type and the extent of damage. In Georgia, our roof repair services typically begin at $350 for minor tasks like caulking, while roof replacements may start at $10,000.
---
Do I need a roof repair or replacement?
A visual examination of your roof can provide initial insights into whether repair or replacement is needed. However, to ensure accuracy, it's advisable to arrange for a professional inspection. If you observe missing shingles, granules in your downspout, or signs of water stains or leaks, it's crucial to promptly contact a roofing expert.
---
Which type of roof is best?
The choice of the best roof material depends on your specific requirements. For ultimate protection and durability, a metal roof is highly recommended. On the other hand, if you're looking for a popular and cost-effective option with various color choices to match your desired aesthetic, asphalt shingles are an excellent choice.
*Per $10,000 financed.