Roofers in Richmond, VA
Downtown Richmond is where you'll find a combination of sleek modern homes and grand historic estates, but surrounding areas like Monument Avenue Park and Windor Park can provide a classic suburban feel. Whether your roof is flat or gabled, SlopePro can help when disaster strikes.
Roof damage puts your home and largest asset at risk, exposing it to a nightmare of water damage, mold, and ceiling stains. When you need immediate home roof repair or replacement services, you don't have time to vet Richmond roof contractors.
Let our award-winning roofing company restore your home's value. We're the only roofing company in Virginia to offer a Lifetime Transferable Guarantee* so you can trust us to make your house a home again.
---
How to Upgrade Your Richmond Roof
We make the roof repair and replacement experience as easy as possible, walking you through each step of the process.
1. Get A Comprehensive Roof Inspection

We physically inspect every inch of your roof, inside and out, to give you the most accurate estimate possible. This takes anywhere from 30 minutes to an hour.

2. Review Your Estimate

Expect to receive a transparent and clear roof report with a competitive estimate free of any upsells or obligations. And we'll walk you through it, line by line.

3. See Quality Results

Trust our family-owned company to restore your roof and the loved ones it protects knowing that we won't quit until the job is done right.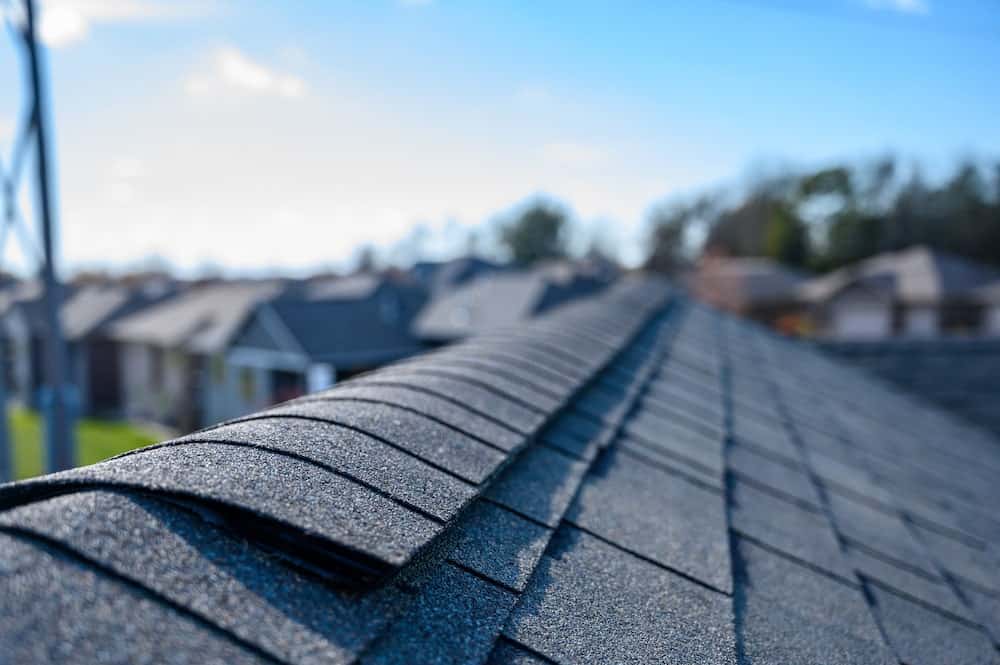 Richmond Roof Repair
Stop minor roofing damage from becoming major replacement costs. If you notice any signs of damage, you'll want to move fast to repair your asphalt, metal, slate, copper, or historical roofing system.
Roof damage is often caused by unexpected inclement weather or exposure to the outdoors over a long period. It's also caused by poor craftsmanship, to most homeowners' surprise. To protect your roof from the elements, our professionals deliver quality craftsmanship that will extend its life and improve its effectiveness.
---
Richmond Roof Replacement
A roof replacement is a major project, and working with an inexperienced roofer causes major headaches. When you hire a Richmond roofing company, you are trusting them with your biggest asset. Our family-owned and operated company takes that responsibility seriously.
We'll do the job with professionalism, clear communication, and accurate information. We have experience replacing all Richmond roofing types. This includes asphalt, metal, slate, copper, and historical systems.
Our long-standing reputation for delivering honest estimates and superior craftsmanship is a point of pride for our team. And, our Lifetime Transferable Guarantee* ensures that we always hold ourselves to the highest standard.
Storm Damage Roofing Services Richmond
Our three-generation roofing company has seen every type of storm damage, and we know the pressure insurance companies put on homeowners to fix the problem quickly.
That's why our team prioritizes constant communication and easy to understand estimates. We understand this is what homeowners need to make costly decisions, confidently and quickly, regarding their homes.
Financing Roof Repair Services
Storm damage impacts first-time buyers and veteran homeowners alike, proving that it's hard to plan for the unexpected. It's also hard to save for the unexpected, too.
If you need immediate roof repairs but don't have cash on hand to pay in full, check out SlopePro's financing options. Protect your home with our short-term, long-term, and 0% interest options.
Factors that Impact the Cost of a New Roof
There are a variety of factors that can influence your final project cost. By taking our time during the roof inspection, we account for variables that could increase or decrease costs, listing them out in our estimate. Such factors include:
Roof type (flat vs pitched)
Roof material and style
The size of the damaged area
Whether the roof is easily accessible for repairs
The extent of water damage
Roofing Materials
The benefit of having years of roof repair experience is that we've worked with every material, including:
Richmond Roofing Service Area
Some of the historic homes in Richmond reflect an early colonial style, using gambrel or flat roofs, brickwork, and front gables. Queen Anne-style homes in Church Hill with irregular, pitched roofs or Tudor Revival mansions in The Fan require the TLC that only an experienced roofer can provide.
Whether your home was built centuries ago or renovated with a modern touch, SlopePro makes it easy to access high quality workmanship. We've reimagined the roof repair and replacement experience for our customers because protecting your home should always be in reach. Give us a call at (804) 585-3141 or contact us today to get started on your roofing needs!
Richmond Roofing FAQs
How long does a roof last?

If properly and expertly installed by a professional, your new roof can last anywhere from 25 to 50 years. Higher-quality materials are going to last longer than more cost-effective ones.

What should I know before replacing my roof?

If your roof damage was not caused by a storm or an act of Mother Nature we highly recommend you call a roofing company before calling your insurance company. Insurance typically only covers storm-related damage. Our team can evaluate the damage and offer you a smarter solution that won't increase your insurance rates.

Can I fix my roof myself?

We do not recommend that you fix your roof yourself. Without the right materials or expertise, many homeowners can worsen the damage or cause costly repairs. Plus, without proper safety training, homeowners risk their personal safety when trying to make repairs.